Radio
This section of NEPA Trains is dedicated to everything radio; antennas, calculators, charts, and more. Take a look around!
2m70cm Yagi on Osterhout Mountain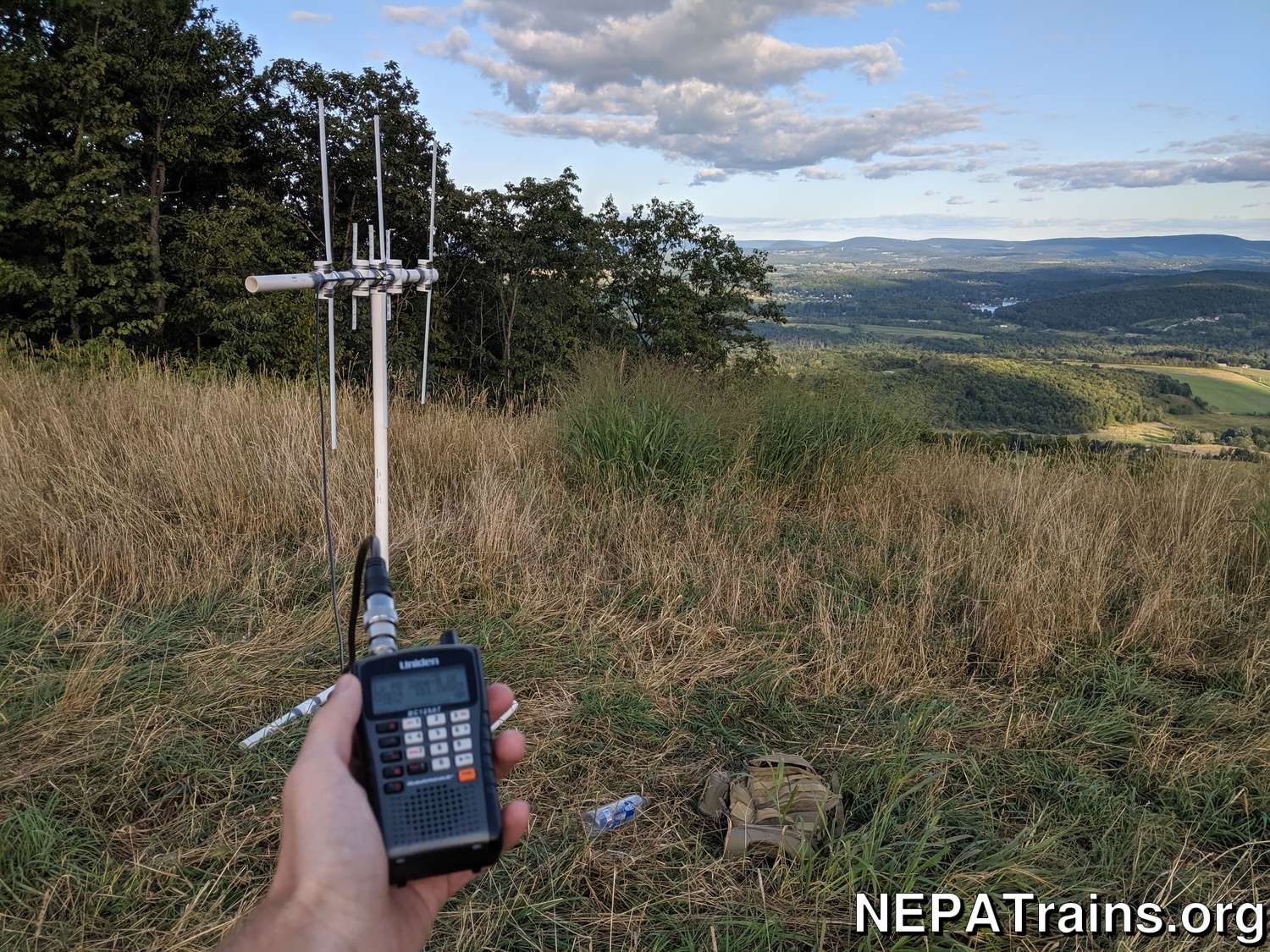 by NEPATrains.org - All rights reserved
My homemade 2m70cm 3 element yagi antenna on top of Osterhout Mountain. I was able to pull in signals from Hazleton and Lake Wally!
[more info]