Whitall Tatum 1
Basic
Region: North America
[[ Insulator ]]
Type: Telegraph/Telephone
Material: Glass
Style code: CD-154
Maximum Power: Unknown
Manufacturer: Whitall Tatum Co.
Production Start: 1922
Production End: 1938
Rarity: Extremely Common
Specific Object
Date Made: 1922-1938
Specific Object Condition: Good
---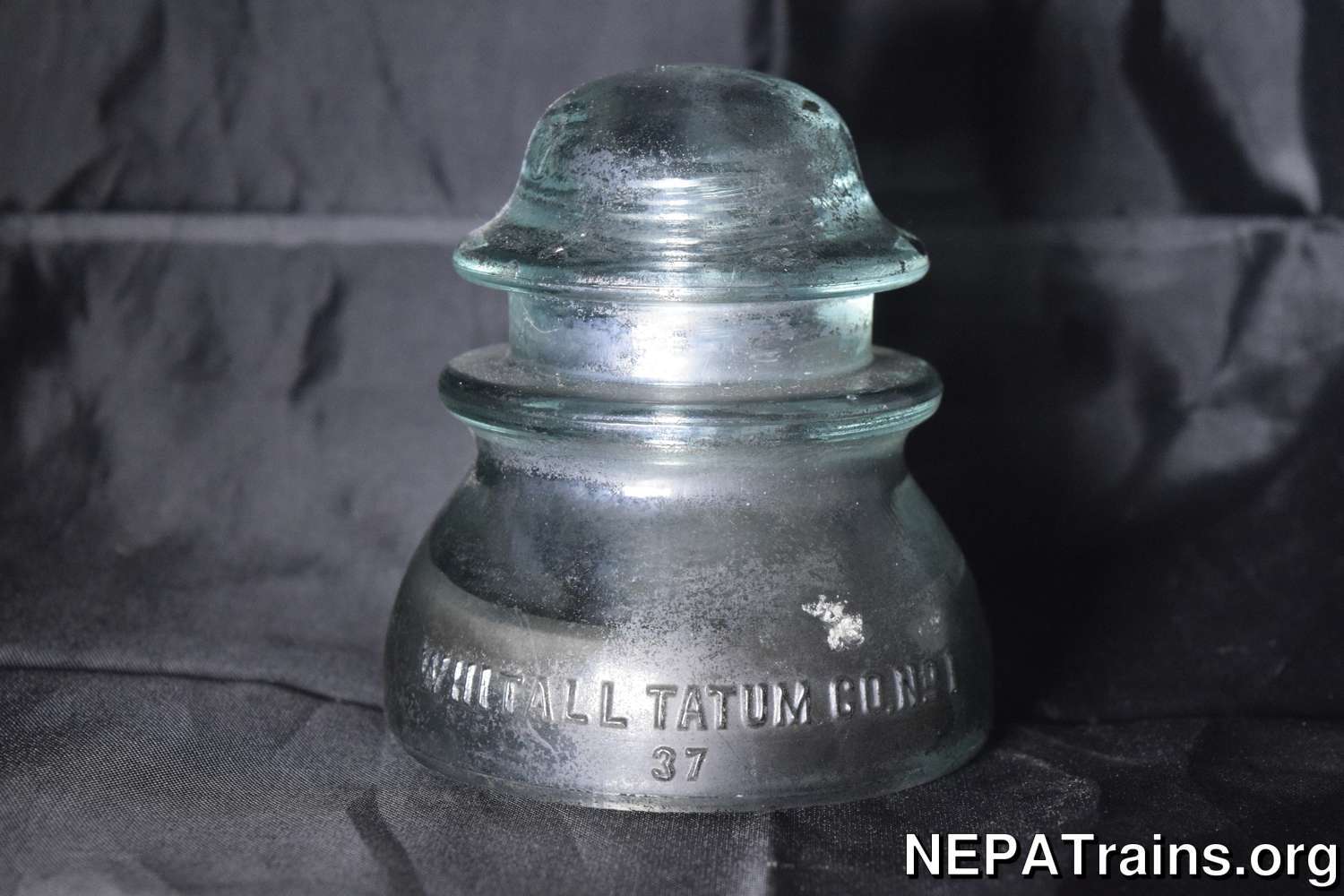 The Whitall Tatum 1 is Whitall Tatum Co.'s version of a CD-154 insulator. CD-154 replaced the widely used CD-152 insulators, like the [[ Hemingray 40 ]].
Both of my WT-1 insulators have damage in some form. The objview links to my other one, as that one has less damage. If you would like the objview for the WT-1 pictured above, see Whitall Tatum 1 (37).