Hemingray Glass Company
The Hemingray Glass Company was a glass manufacturing company in the United States. They are best known for their telegraph, telephone, and electrical insulators, like the well known [[ Hemingray 42 ]].
History
Robert Hemingray and Ralph Gray founded Hemingray in 1848. The company went through many name changes until "Hemingray Glass Company" was settled on in 1870. In the 1850s, Hemingray began making insulators, in the form of lightning rod insulators. In 1871, Hemingray received a patent for his telegraph insulator molds: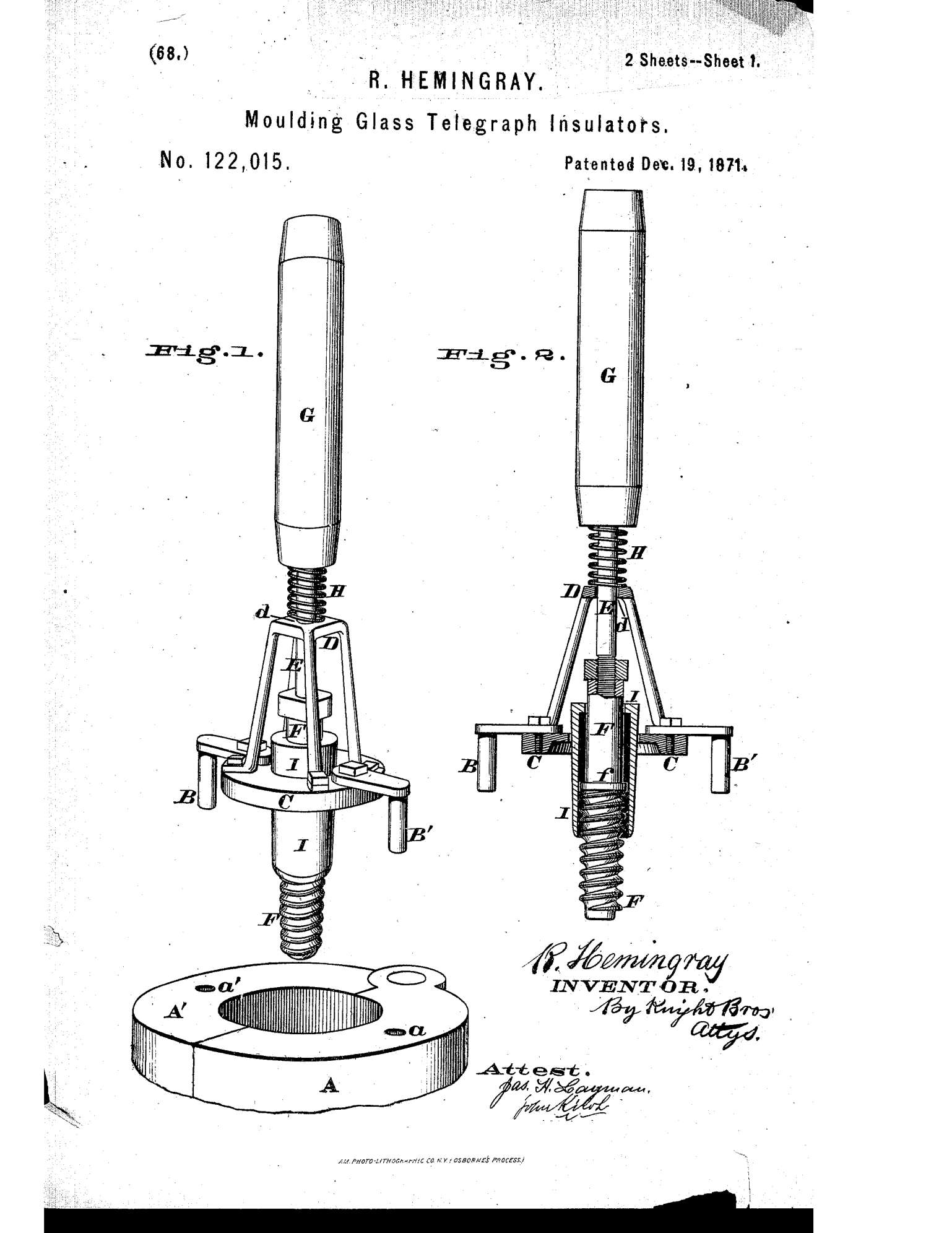 In 1888, Hemingray moved some of its glass production to a factory in Muncie, Indiana, and in 1893 Hemingray received its patent for [[ drip points ]] (the beads on the bottom of some insulators):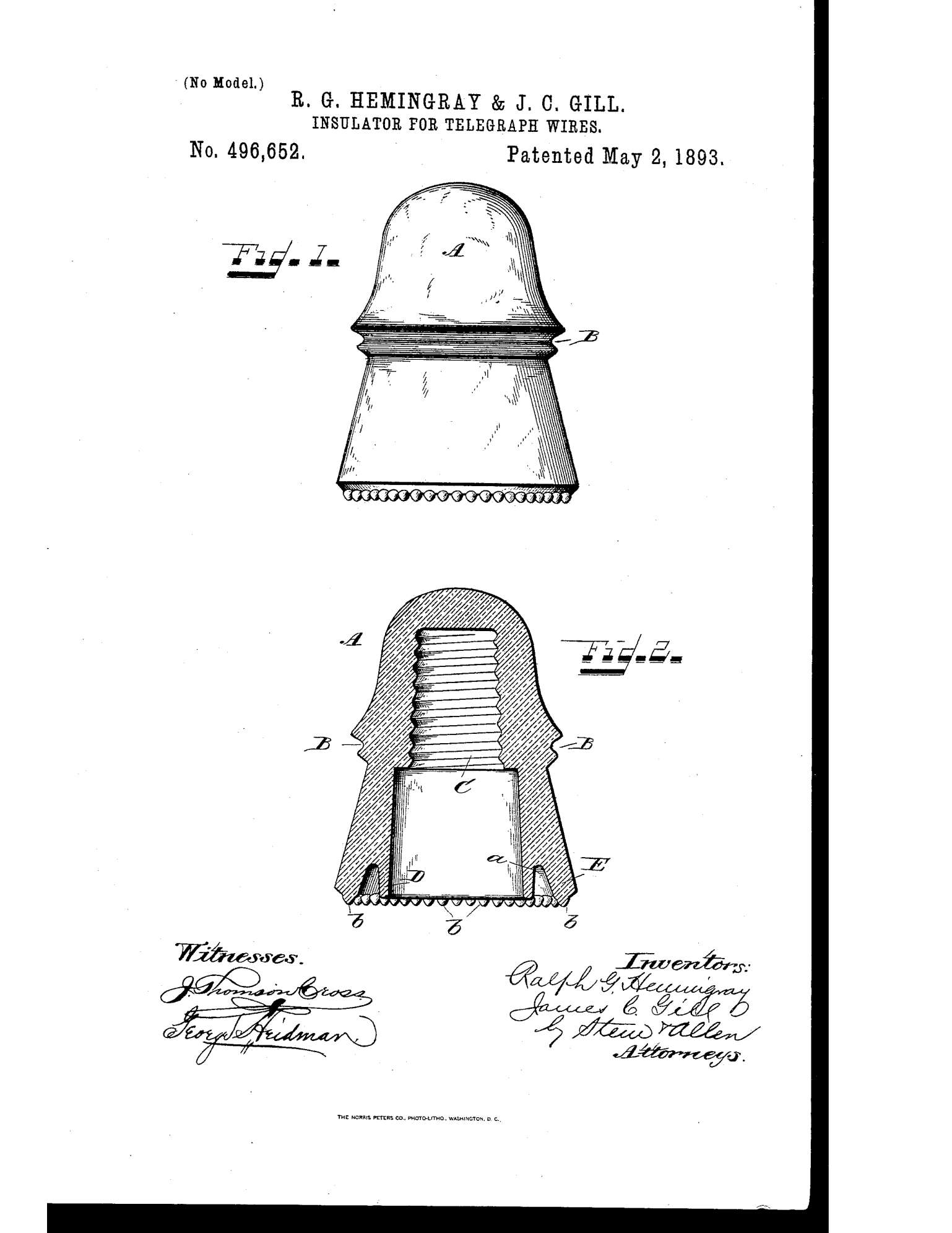 By the 1910s, Hemingray was producing a staggering 50 million insulators per year.
In 1933, the Owens-Illinois company bought Hemingray for $1 million (almost $20 million in 2019), but kept the Hemingray name.
After some time, in 1966, the Muncie factory closed and the last insulator was made.