Edison Battery Oil Bottle
Basic
Region: United States
Bottle
Type: Bottle
Material: Glass
Manufacturer: "Edison Manufacturing Company" pre 1911, "Thomas A. Edison Inc." after 1911.
Production Start: 1900s
Production End: 1960s
Rarity: Less Common
Specific Object
Date Made: >1915
Specific Object Condition: Excellent
---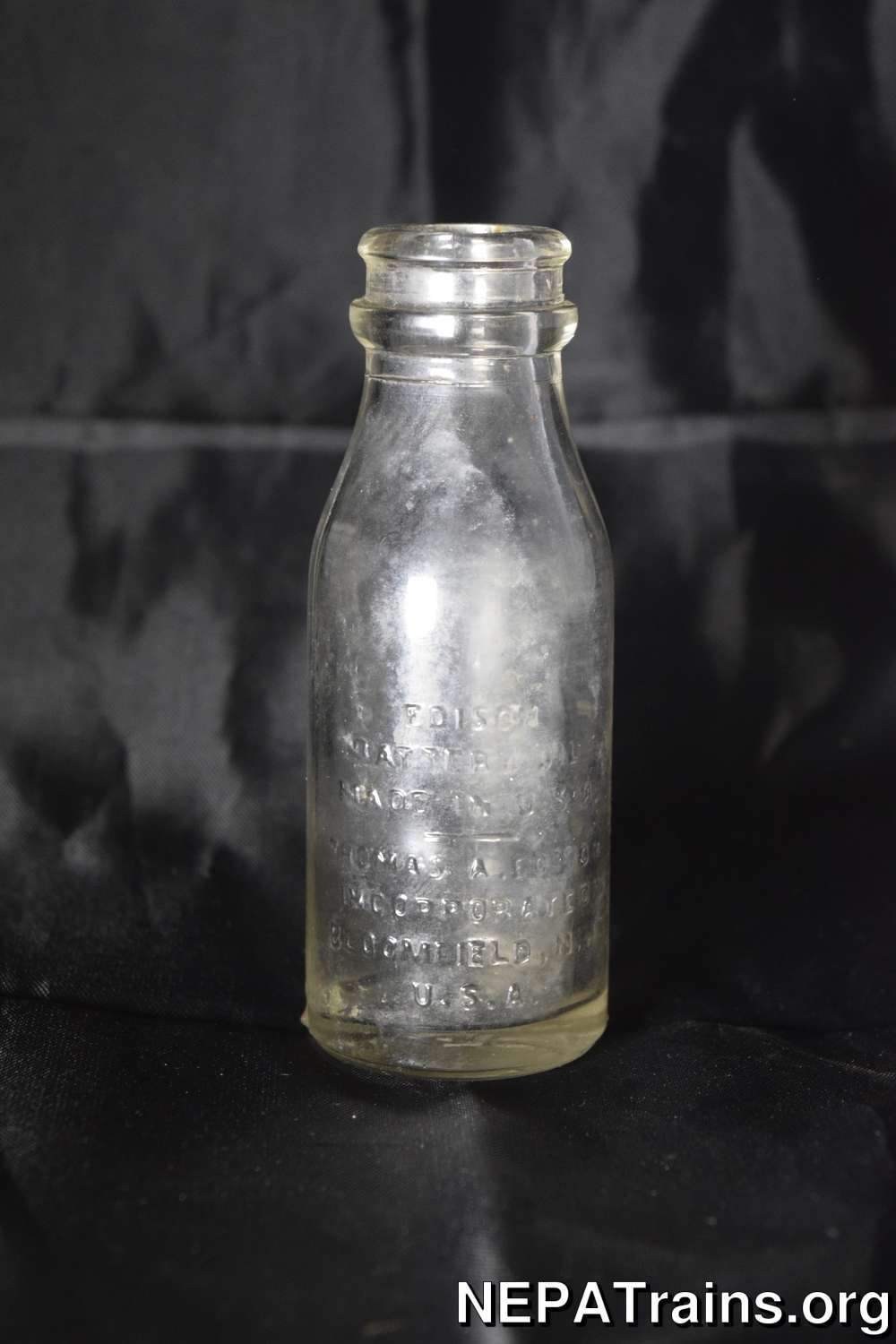 Edison Battery Oil Bottles held replacement oil for Edison Batteries. Edison Batteries were used early on the railroads to power crossings and electronic signals.
This bottle reads on the front:
EDISON
BATTERY OIL
MADE IN U.S.A.
THOMAS A. EDISON
INCORPORATED
BLOOMFIELD, N.J.
U.S.A.
The back has Thomas Edison's signature, and the bottom reads:
7 (Keystone containing 'LP') 488