1941 Abington Independent School District Financial Document
Basic
Region: Waverly, PA
Document
Type: General Document
Creator: Abington Independent School District
Date Created: May, 1941
---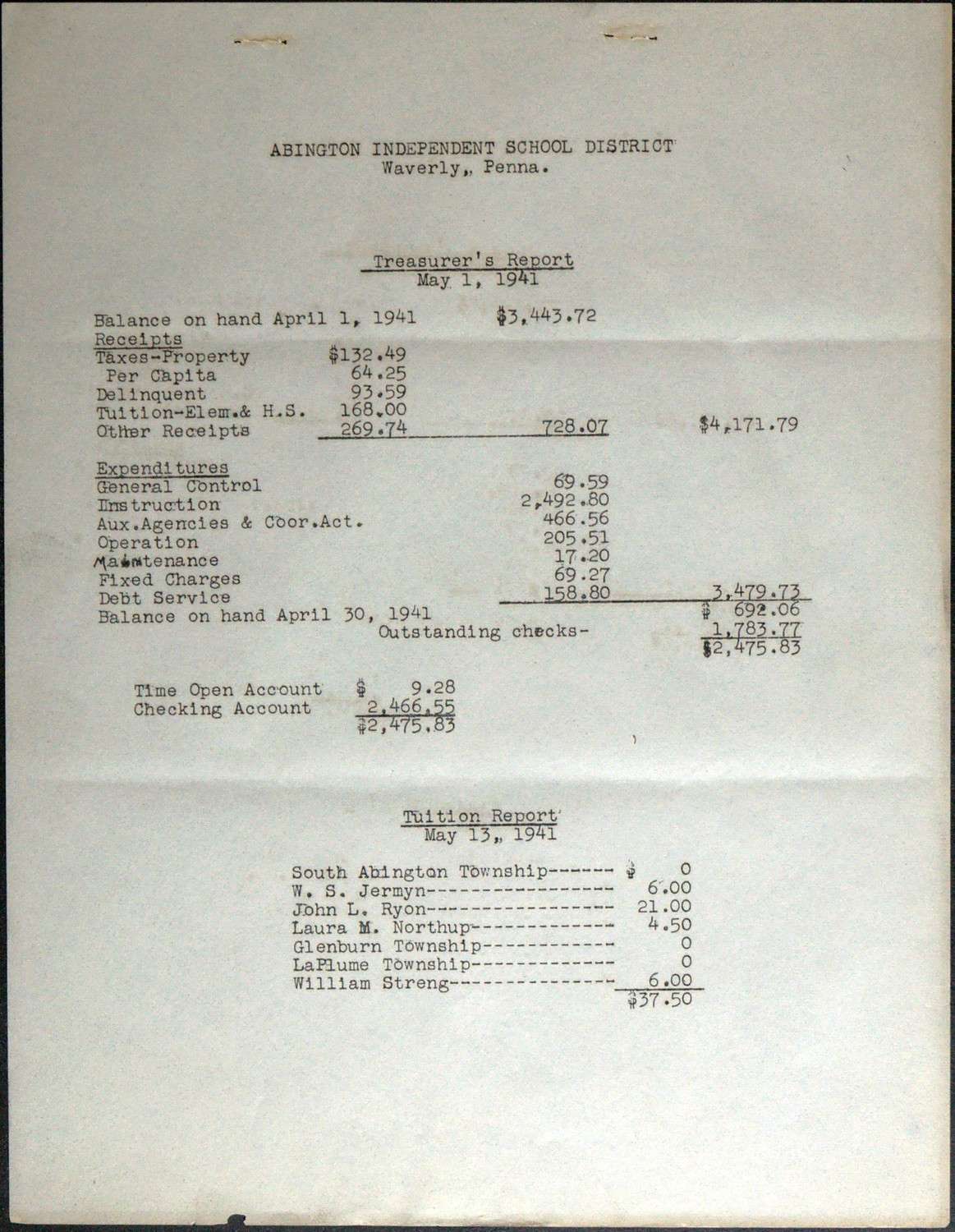 This is a financial document from the now defunct Abington Independent School District. This document shows the school district's financial information as of May, 1941 as well as the district's expenses. This document also provides an insight to the businesses operating in the Abingtons during the 1940s.
In the "Tuition Report", the document lists "W. S. Jermyn", which was a coal company.
Oddly enough, this document was recovered from the Scranton Lace Factory. The document has been unmodified, with the exception of removing the staples. The "Maintenance" misspelling is authentic.