1900s DLWRR Railroad Spike
Basic
Region: New England, DLWRR Territory
Specific Object
Type: Railroad Spike
Date Made: 1900-1910, possibly older.
Specific Object Condition: Poor
---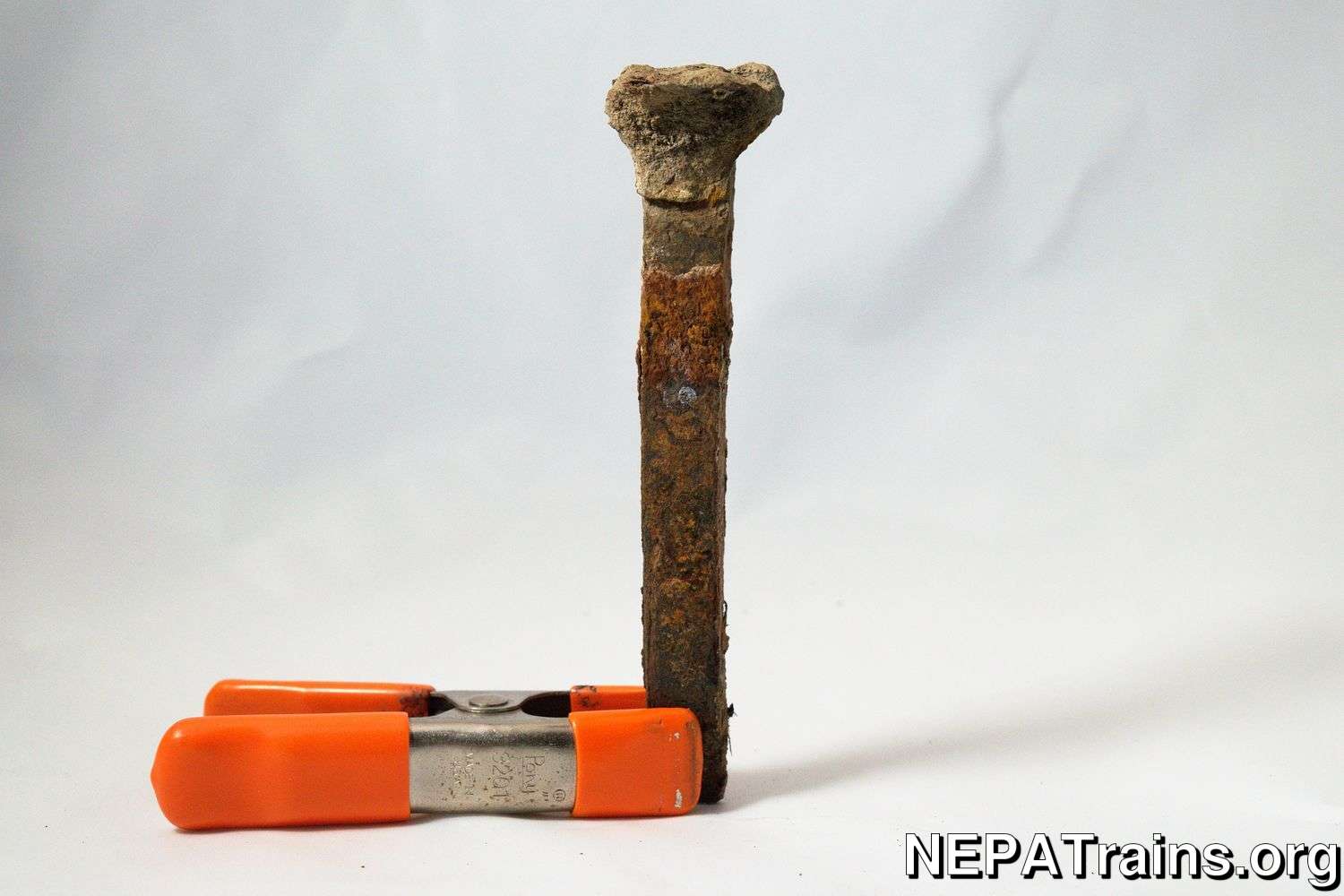 This is a railroad spike from old Delaware Lackawanna and Western Railroad tracks. It was found on a section of track abandoned in 1915, but due to how railroads horde materials before using them, this spike may be older than 1900-1910.